If you want to become a seller with us, please read the product guideline below then you can join us according to the 8 seller categories. Your capacity can be very small scale to large scale.
However, in some cases, we don't add every applicant, we add sellers according to necessity, category-wise and, product-wise, etc.
Product Rules and Conditions
1. Provide Accurate Product Details
Always include accurate information when adding your products to our online store.
Make sure your product description is clear and useful to buyers.
It is important to give the right item as described in your product description.
If you have a low-quality product, it is important to mention it. Prices should be adjusted accordingly. You can't sell low-quality products at the same market price.
If you are exporting, use standard identification (UPC / EAN / ISBN) methods.
If your products make incorrectly or fraudulently, we will remove them without notifying you.
The main system built-in English language which we cannot change the back-end.
Product details can submit in English, French, German, Italian, Sinhala & Spanish languages.
We translate product details into English, French, German, Italian & Spanish. You can check our translation price list.
If you are adding in Sinhala language, use the following google Input tools for Sinhala writing, or you can use any other 'Sinhala - font' language format. Don't use Singlish, it can't translate into other languages.
Ex; My Product - 'Mage Nishpadana' = > 'මගේ නිෂ්පාදන ' ආදී ලෙස සිංහල අකුරු භාවිතයෙන් ලිවිය යුතුය.
3. How Long Does It Take A Product To Approve?
It takes 1 to 3 working days to add to the store after verifying the product.
Only Membership level 7 allows to add directly to the clients, the rest must be approved by the administrator.

Incomplete product details are removed or retained until corrected.
4. How To Add A New Product?
Dashboard → Click Product → Click 'Add New' → Fill Product Information → Submit.
 To approve the product, fill in the relevant details like your product name, image, price, category, description, etc.
If you have different products, like fruits, vegetables, a bakery, etc. include them separately.
If your product name is not in the list, add it under 'Other' in the relevant category and then write your product name in the Name Writing section.
 Please refer to 'Create Online Store' for more information, which shows with images.
One Product is equal to one adding. If you have 100 Items, you need to add 100 times under different product names.

Otherwise the customer has to pay the same price for different items.

 
Examples -
Bakery → Bread, Bun, Fishbun, etc add one by one.
Flowers → Rosa, Tulip, Lilly, etc add one by one.
5. Product Adding Difficulties
If you do not have minimum computer knowledge, please contact us.
 If you do not know how to add products, contact us in written format such as  email, Facebook Messenger, or internal message system.
 If you do not have time to log in computer, you can take your own employ or family member or if you wish us to manage your store, you can hire our staff for an extra fee.
If your details do not change frequently when you add products, you can keep those product details unchanged for a long time. This means you do not need to update product details frequently. This is because our approval is required to change every product. It may take a few days. You can avoid this situation by placing your products correctly with photos.
Please read and publish the product carefully before publishing.
If your product is incorrect, your ad will not be published to customers.
If your product is not added to the system within 7 days, it may be rejected, you can ask us by email or by sending an internal message or a Facebook message.
Your products must meet quality, cleanliness and hygiene standards.
You need to have a proper storage system to maintain the product and take care from the animals, ants, bacteria etc.
You cannot set a price & sell for a product that is non-edible, unusable, animal-eaten, or contains worms.
If the preservative

Or chemical

is used, it should be mentioned. (Example - Carbide, MSG, etc)
It should not add false mixtures to different products (mixing papaya seeds with peppers)
Your packaging and delivery must be standard.
 If you want to get health or other registration certificates, you have to apply for them.

If the price can be increased by the above methods, it should include the relevant standard quality.

 Any fraud of Selling, listing FAKE, Stolen or any qua goods, Quality issues, maybe a reason to ban you temporarily or permanently.

Pay close attention to the food you produce, distribute and export.

You have to take full responsibility for the food.
You can harvest your own product and sell it to different buyers. You can set the price that you prefer.
If you allow the buyer to pick up your crops in your home or farm, then you need to write down the criteria such as Size, quantity, side, harvesting techniques, time, periods, dates, etc.
If the buyer has picked the raw or unharvested crop, then there must be a price for it. This prevents from harvesting unnecessarily products.
Use the relevant measurement criteria for product harvesting and selling.
If you lease the trees or cultivated lands then you can put the price according to the size of terrain, numbers of trees, etc.

Don't forget to keep your pre-harvest and post-harvest photos with us to avoid business issues.

Please always use the internal messaging system for communication. This is to prevent fraud and irregularities.

If the buyer is unaware of this rule, let him know before harvesting or selling your products. It is your fault for not explaining the rules to the buyer.
This is a win-win situation for every party. Sellers can find buyers in advance, on the other hand, buyers can reserve their crops in advance.
This can reduce holding costs, unwanted transport costs, and product wastage. It helps for good demand and supply chain.
The seller can set an advertisement in advance one or two weeks before harvesting crops.
The seller can set the price and duration through our system. Then buyers must make an advance payment for this reservation.
Payment will be retained until the seller delivers the product to the buyer.
After the buyer pays the price, the seller cannot change the price again. He should not refuse to sell and cannot hide the product, ie on the basis of market price fluctuations, shortage of products, or the economic condition of the country. The seller should deliver the products as promised to the buyer.
If the seller feels that the price may fluctuate from time to time in the future, the seller should update the price daily.

Or you can wait until the best moment and announce the product.

The seller cannot cancel the orders without a valid reason, like a natural disaster, animal harm, government rules, etc. It needs proof like photos, videos, etc to validate the reason.
Neither party can not cancel an order once the order is accepted, however, if both parties are agreed to cancel the order, then it needs a written confirmation through the internal message or an email or by a letter.
Sellers must provide advertised products, they cannot hide good products and sell low quality products.

If sellers advertise high quality products and sell low quality products, then your price will be paid accordingly and buyers will be reimbursed.

The seller needs to mention all product-buying rules before allowing buyers to purchase it online.
We ask everyone to go through a systematic process here, those who break rules may hold you or suspend you.
You can put the price that you want, then buyers, re-sellers, wholesalers, exporters, and importers will buy it if they satisfy.
There are few different ways that you can put the price in the system. Mainly you can set the price as retail, wholesale, and export.
Depends on the Product, membership plan, and product category we will charge our commission, all are mentioned on the ' Become a seller & Membership fees' page.
Buyers have the possibility to post a rating and review on their purchased products, so sellers need always to be accurate and give the right item at right time.
 If you are unable to maintain a 3/5 review rate we may temporarily stop you from selling.
If you would like to submit samples for our attention, please let us know in any writing format about your product samples.

We do not endorse any oral sample presentation.

We will send you a reply letter to submit your writing and then you can send us samples.

The samples you provide may not be returned, depending on the product.
Inaccurate information in the product description
Providing other items in lieu of display items
Product Mixing instead of the required standard
Selling low-quality products without mentioning
Use of counterfeit or expired ingredients.
Selling expired products
Non-standard packaging
Non-hygienic products and places
Lack of health certificates
Selling stolen goods
Other
You can transact outside of our system to avoid our profit margins.

If someone violates any rules, we can take action against the buyer or seller.

Sometimes both parties can be removed from the entire system.

So instead of thinking about short-term gains, focus on long-term gains and benefits.

Do not violate rules, standards, conducts, community norms, terms, and conditions.
Whether you are a small or large manufacturer, reputable company, anyone, or any organization, we can discontinue or ban you temporarily or permanently if you violate our laws.
We keep a follow-up of everything you do with us. If it's negative, you can not join us by all means.
Always make sure to do the right thing, do not join us if you fail to maintain it.
1. Art Products
Here you can sell your art products to our local and foreign buyers.
You can sell articles, music clips, video clips, announcements, graphic designs, animations, paintings, crafts, etc. as your artistic products.
In the limited space available under our network, you can only post your cover photo in our store and submit samples through our YouTube channel.
The specialty of our platform is that it gives buyers a guarantee that their money is safe until the seller delivers their products and the seller guarantees that the buyer has paid for his products.
You can sell it on our platform as a downloadable product or as a physical product.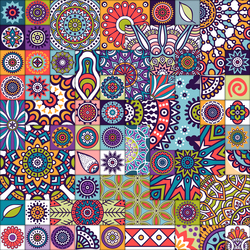 2. Ayurveda Products 
Our goal is to promote local and natural products as much as possible, thus giving our platform space for Ayurvedic and herbal products to expand their products locally and abroad.
You can add your Ayurvedic products under the relevant headings and if your products are not included, you can add them under 'Other Ayurveda'.
Suppliers of ayurvedic plants have been given the opportunity to introduce a market for their products. Then buyers will be able to maintain their products and services without shortage.
You must have a government certificate to sell Ayurvedic products.
If you are exporting, you may need to obtain the relevant approval from various sectors to export the products. Also, be mindful of the clearance of the importing country.
Write down the information relevant to the customer for each of the Ayurvedic products sold in our network.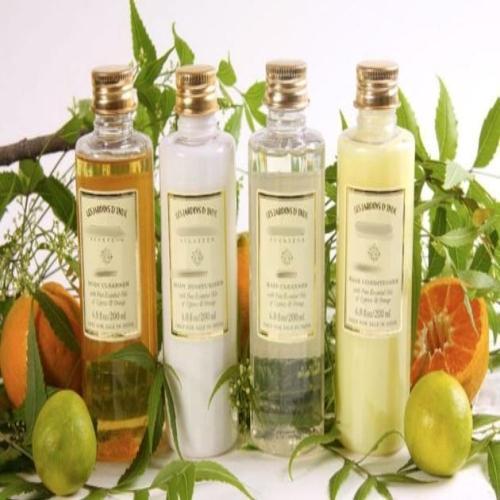 3. Cosmetics
If you have the authority to sell cosmetics products , you can create a store with us and sell our buyers. Here we mainly allow quality cosmetics only. We don't allow Chinese & Indian low quality products here.
4. Craft
If you are an artist to make crafts, you can list your products & sell them directly from home or your store. We support the local artists to find international buyers. We have channels to increase your sales & sometimes we buy and re-sell your products in international markets.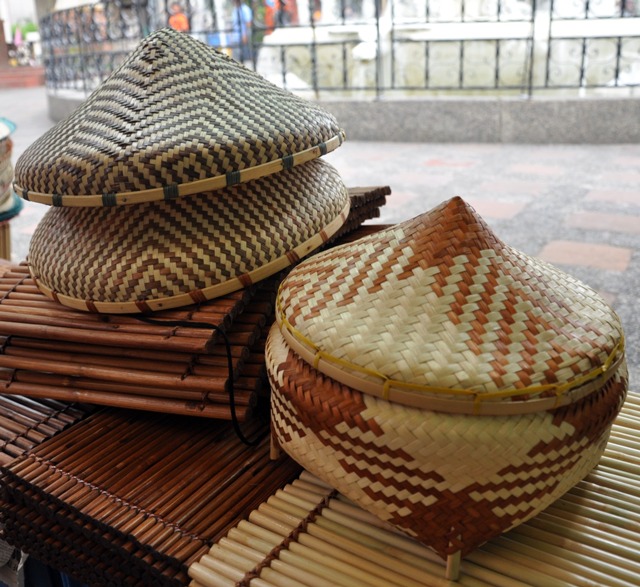 5. Drinks
If you intend to sell any beverage or its ingredients, you can list its products here. E.g.

Bael fruit

flowers, Tea, Coffee, King coconut wines, Soft drinks, Herbal drinks, Fruit Juice, etc.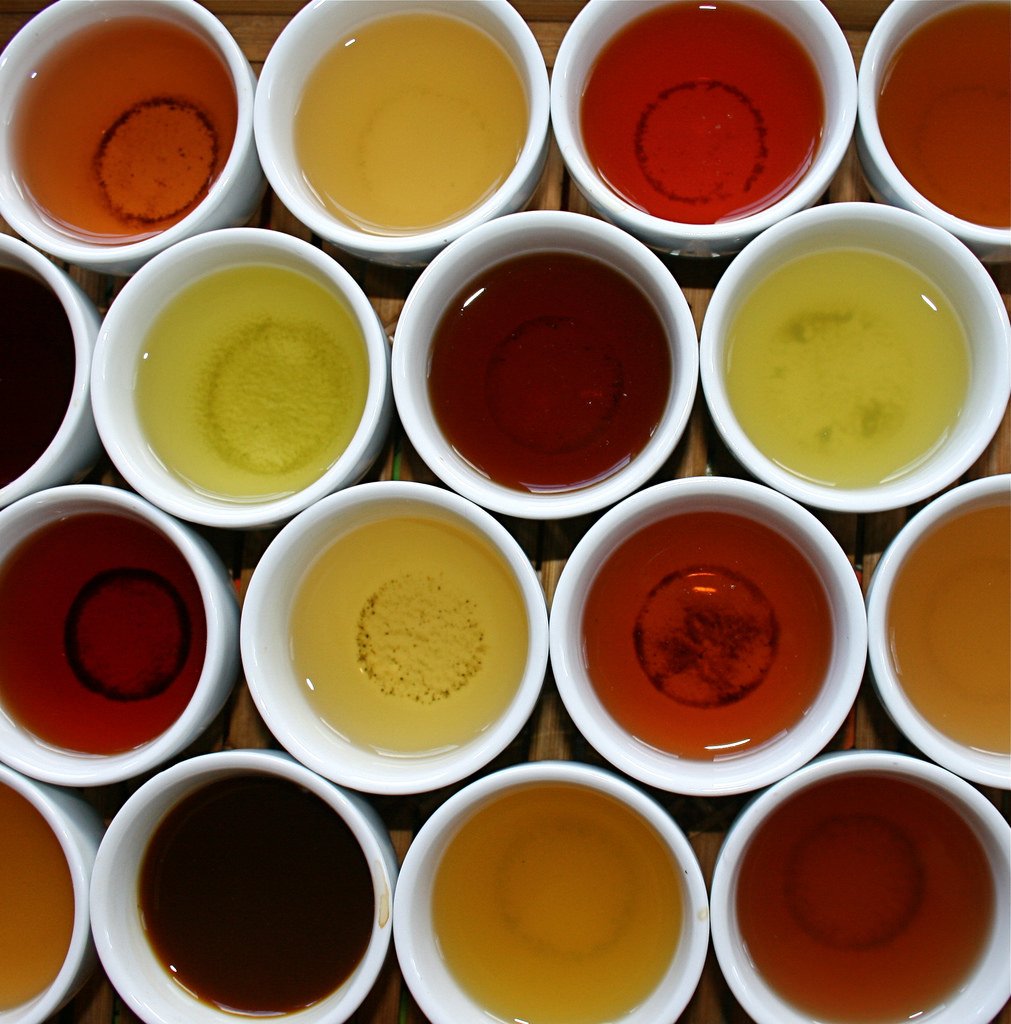 6. Dry Fish
If you are selling dry fish, it must be clean and dry without stones & sands.
 Non-hygienic & low-quality products will be removed without knowing.
If you are willing to export, it should have the required standards and packaging.
7. Electric Products
If you have quality electric products then you can create a store with us and sell to our buyers. Here we mainly allow quality Electric Products only. We don't allow Chinese & Indian low-quality products or second-hand products here. You need to have the 'C€ Product Mark ( European Quality Standard) with the unbroken package to sell on our platform. For some electrics products, you may need authority to sell.
8. Fast Foods
As a fast-food delivery service, you can be a home food vendor, food shop vendor, 'chun-pan' bakery vendor, restaurant, or hotel.
You must provide a complete description of all the foods you make.
The product description should mention all the ingredients, namely spices, sauces (soy sauce, barbecue sauce, tomato sauce), oil (coconut oil, vegetable oil, olive oil, palm oil), meat, etc.
If you are producing a variety of foods, you should make a separate list for each food.
For example, if you make a fish bun, it should be added under the fish bun category, and if you make a salmon bun, it should be added under the salmon bun.
There must be quality and cleanliness of the food and place you prepare.
Failure to comply with any rules may result in a ban on you or your product.
If you have a wholesale price, you can create it using the system 'Variations' menu. If you do not know how to set a price you can ask us internally.
If you live in a foreign country, you can sell your local fast food to the people of your home country and to the natives of the country where you live. For this, we carry out various international campaigns and advertisements.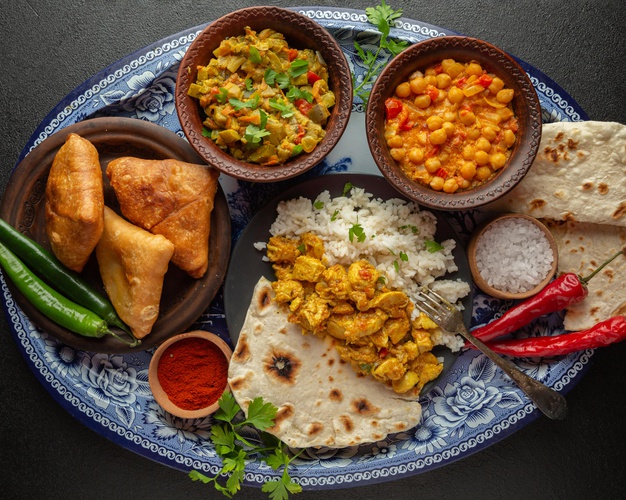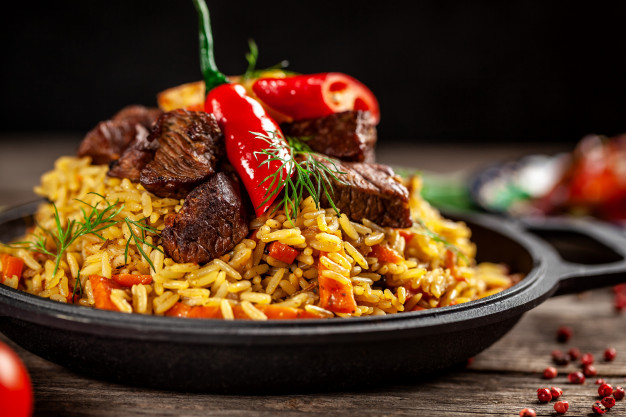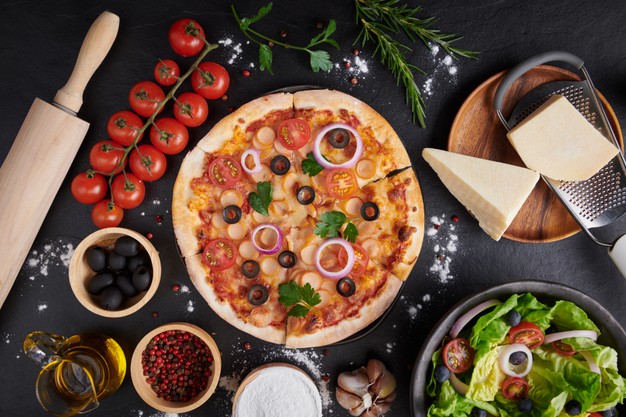 9. Foods
If you are a seller who is interested in supplying a variety of food and its ingredient you can list your product here.
If the food item you sell is not listed here, it can be added under the heading 'Other Foods'.
You need to add the all details in all the foods you added.
If you are involved with dried food products, you can list them under the dried foods.
If you bring food products from other countries then you need to write the all details in English or local language.

The

food and places you produce must be of good quality and clean.

If you want to run an import and export food business, you may need certifications related to those businesses in the country where you live.
Within the European Union (EU) there is free movement of goods. Free movement is where goods, including food products, can freely move within the EU without customs check, although there may be national controls where there are risks to public health.
10. Flowers & Trees
If you intend to sell flowers or plants in our platform, you can sell to our buyers.
We have not added every flower name to the list, but you can type the product name and place it under the flower category.
Please check how many products that you have allowed to add to the system. If you exceed the limits, you can contact us in any written form.
For example, if you have 100 flowering plants, you need to add them one by one.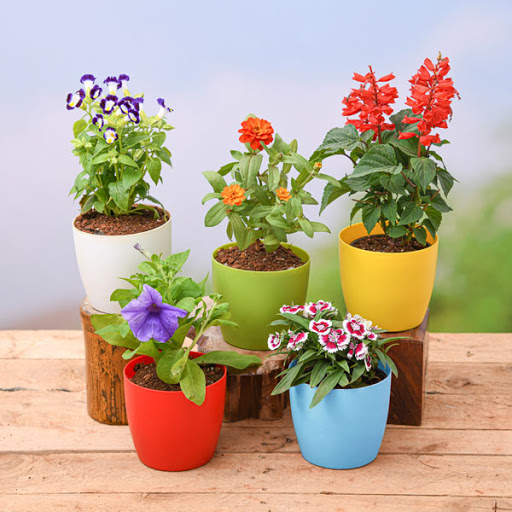 11. Fruits
You can sell your home or farm-grown fruits.
 If you have fruit that falls to the ground in vain or destroys by animals because of no one buying or no one aware, as an alternative you can find buyers in our system for your harvest in advance. For that, you can see the harvest mentioned above.
Do not add that product is non-edible, unusable, animal-eaten, or contains worms, we may remove you if you sell those.
If you use preservatives it should be mentioned in the description (Example – Carbide).
If you have law-quality products, please mention the quality of the products in the product description.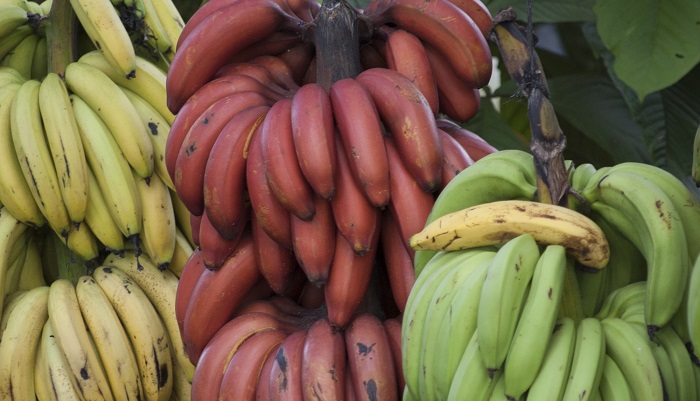 12. Grains
All kinds of products related to nuts, seeds or grain can be listed under this menu such as rice, grain, lentils, peas, cowpeas, millet, green gram, maize, etc.
13. Other Products
Ingredients and products that do not belong to the above main categories but are essential for daily life can be listed under this.
We do not categorize every product name but your product name can be listed under the relevant product category.
for example; 'Clothing Products' – T-shirts, shirts.
Another special feature is that the waste can also be sold here. Disposal materials can be useful to some buyers, and you may benefit from selling those items.
If you manufacture such as raw material or compost, fertilizer, cooking pots, brooms, and other household items you can list and sell them ere.
14. Spices
If you have small or large quantities of spices, you can list them here and sell them.
If you have enough spices to export, join us as an exporter.
15. Vegetables
If your garden or farm has vegetables to sell you can list and sell them here. You can sell it as a single product or group of vegetable products.

Everything should be written in the vegetable description. It should be noted whether it is good, fresh or in bad condition.

You can use our platform to find in advance buyers for your harvests.
You need to be updated your crops, dates of harvesting, inventory management, etc.
We are giving full priority to reduce the wastage of the vegetable.
16. Packaging
If you create or supply any type of package irrespective of size, you can list your package varieties here.
You can use any type of material for making the package.
If you make packing for export, you need to concern relevant standard and symbols.
Wanted
If you can not find the products you want on our network, you can place a quote through our company free of charge.

You must notify us of your request at least one week in advance by e-mail, internal message or Facebook message. Vendors can then contact you through our internal system.

You must indicate the date, price, quantity, etc. you want.

If the seller accepts your request, the next step is to pay for the item through our system to avoid irregularities.


We provide this service only for wholesale, import and export purchases on a business level.

This option only allows registered buyers.
We do not guarantee that your request will be granted.

This is a free limited service.
After purchasing your membership plan, you can post your products anywhere in our system for free from anywhere, anytime.
You have a limited number of categories. Also, we do not give unlimited categories to any party.
We allow you to add unlimited products to selected businesses such as supermarkets and grocery stores, but there may be different limitations.
Once you select the product category and register, it cannot be changed.
In the membership application, you can select the categories you want and specify the type of business you want.
You can select the most important product categories to add products to our platform.
Please read the relevant headings & paragraphs carefully before adding categories and products to the platform.
If your product name is not here, add it under the 'Other' category or 'Other Products' option to place your product.
We may need photos of your kitchen or garden or farm or processing area before adding products to the system. And if you want those photos, you can put them in your account to attract customers.
Please follow fair and correct business policies, we will stop you if you engage in unfair business activities on our platform.